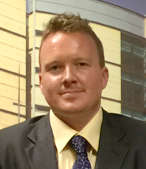 We welcome today's decision in respect of the cases before the Divisional court of England Wales. We are of the view that this is a significant decision, which will no doubt have systemic ramifications. We are currently examining the written judgment and at this stage we believe that it is supportive of our case.
Mr McCord's case is next listed before Belfast High Court on Tuesday 8 November 2016.
We understand that the Government's statement in respect of today's High Court decision will be announced on Monday.
Commons leader David Lidington says the government will make a statement to MPs about the High Court ruling on Brexit on Monday.
During business questions, he said: "I can confirm to the House that it is the government's intention to appeal against today's judgment from the High Court.
"We are, as the House is aware, in a situation where we have this judgment today and a very little while ago a judgment from the High Court of Northern Ireland which came to a completely different decision on the same subject.
"So we now have the High Courts in two different parts of the United Kingdom coming to opposite conclusions on the same constitutional and legal question. So this will need to go to a higher court."
He added that the government will give a statement to the Commons on Monday about the ruling and the appeal.
Mr McCord's case is that the British Government ceded some of its sovereignty to Northern Ireland through the enactment of the Good Friday Agreement and the Northern Act. Moreover, it is pleaded that the people of Northern Ireland are sovereign in relation to Constitutional change and only through the mandate of the people of Northern Ireland can Constitutional change come about.
Senator George Mitchell, who managed the Good Friday Agreement negotiations, when recently asked if Brexit was a breach of the Good Friday Agreement, said that the deal;
"plainly contemplates the possibility of a vote under certain circumstances that change Northern Ireland's constitutional position…
The agreement plainly provides that the political status of Northern Ireland can be determined or changed only through a vote – and it's the informed consent through a vote – of the people of Northern Ireland…"
Clearly, Senator George Mitchell agrees with the core argument that has been made in Mr McCord's case.
Ciaran O'Hare, McIvor Farrell Solicitors